PROSECCO FRIZZANTE D.O.C.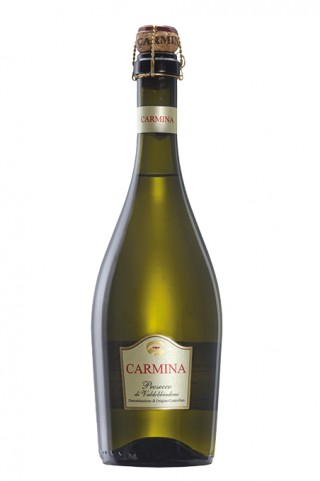 It is a Prosecco boasting an amiable personality that is quicker and more immediate. Ideal for appealing to the tastes of young people and less demanding consumers. It is obtained with fermentation in autoclave, where the fragrance of the varietal perfumes typical of Prosecco grapes harmonize with the pleasant and mild tingling of carbon dioxide in a marriage that offers the palate an agreeable freshness. The product we are offering in this particularly favourable vintage stands out owing to a predominant note of green apple and lemon and a structure noticed by an extraordinary palate.
AREA OF ORIGIN The hills of Conegliano Veneto.
VINES Glera.
VINIFICATION Must obtained with light pressing using a horizontal press, and then fermentation of the clear must at controlled temperature with selected yeasts.
AGEING In steel containers at controlled temperature.
REFINEMENT In the bottle.
COLOUR Pale yellow, sparkling.
LONGEVITY 12-20 months, depending on the temperature and brightness of the place of preservation.
FRAGRANCE Characteristic fruit with notes of wisteria and acacia.
RECOMMENDED SERVING TEMPERATURE 8-10° C.
IDEAL COMBINATIONS It is an unsurpassed aperitif and ideal for whoever loves to relish a festive glass alone or in company at any time of the day.
STANDARD ANALYSIS Alcohol 11.00 % Vol. Total Acidity 6.20 g\l
MISCELLANEOUS NOTES PROSECCO is certainly the white wine par excellence of the province of Treviso. D.O.C. PROSECCO involves a limited and qualified hilly area in the province, and to be precise it is the piedmont strip going from Conegliano Veneto to Valdobbiadene. The "CHARMAT" method is the best fit for giving Prosecco the natural froth that accentuates its fruitiness and freshness. Sugar and selected yeasts are added to the base wine, which is then refermented in autoclaves at controlled temperature until it reaches the aphrometric pressure of 2.5 BAR at 20°C.