INCROCIO MANZONI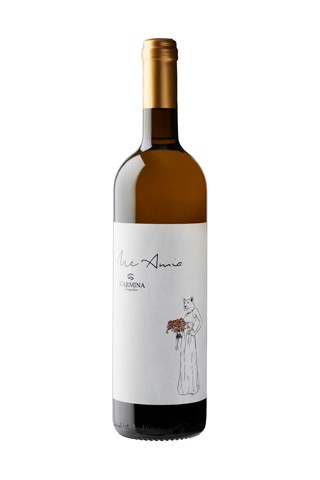 It has a small, somewhat compact bunch with a wing. The average grape is small with a thick skin and juicy pulp. It grows best in sandy, dry and barren soils. The vineyards were planted out with a high density of plants per hectare to have a low yield per plant. This makes it possible to get high quality in terms of both fragrances and wine structure. The grapes are harvested toward mid-September. They are pressed whole and the juice is fermented in steel containers for about 25 days at a temperature of 18°-19°C.
VINES Incrocio Manzoni 6.0.13. Precious hybrid created by Professor Giovanni Manzoni between the Pinot Blanc and Rhenish Riesling vines.
VINIFICATION Must obtained with light pressing using a horizontal press, and then fermentation of the clear must at controlled temperature with selected yeasts.
AGEING In steel container at controlled temperature.
REFINEMENT In the bottle.
COLOUR Pale yellow with greenish reflections.
LONGEVITY 24-36 months, depending on the temperature (ideal is 14-16°C) and brightness of the place of preservation (ideal without light).
FRAGRANCE Broad and persistent with characteristic aromatic note that sometimes is reminiscent of honeycomb, and more often of artemisia blooms.
FLAVOUR It has a highly balanced, dry, full, refined and velvety body.
RECOMMENDED SERVING TEMPERATURE 8 - 10° C.
IDEAL COMBINATIONS It is recommended with soups in general, vegetable soufflès, oysters, fish dishes with white sauces, white meat, aged cheeses.
STANDARD ANALYSIS Total alcohol 12.60 % Vol. Total acidity 6.10 g/l Dry extract 20 g/l