SEMEL
CONEGLIANO VALDOBBIADENE PROSECCO SUPERIORE EXTRA BRUT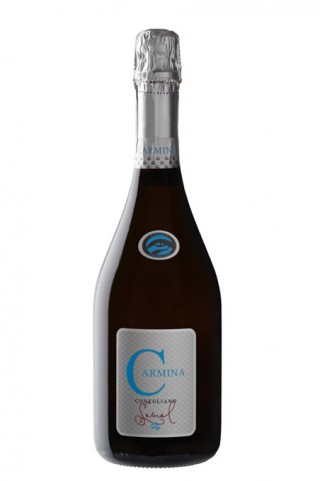 Can new flavors and aromas be obtained from Prosecco? You can go a little in the perfect wine
as an aperitif, incomparable / inevitable companion of the meetings to sip with friends?
We think so for this reason we have created the Semel a sparkling wine based on prosecco to which the long fermentation and maturation on the lees (about 4 months) gives more sophisticated hints and a fabric
more elaborate and rich, without losing its roots of pleasant and captivating wine. These new features make the Semel particular and able to accompany with its fresh pleasantness
also challenging dishes and foods.
AREA OF ORIGIN: The hills of Conegliano Veneto.
VINES: Glera 90% Pinot 10%.
VINIFICATION: The must is obtained by a soft pressing, a subsequent fermentation at a controlled temperature with selected yeasts.
AGEING: In steel tanks at controlled temperature.
SPARKLING PROCESS: Charmat Method with fermentation at about 15 degrees and subsequent maturation on the lees
REFINEMENT: In bottle.
LONGEVITY: 18/24 months depending on the environment.
COLOR: Bright straw yellow with green reflections.
FRAGRANCE: Fresh and intense floral and fresh fruit aromas with strong notes of apple and lemon.
FLAVOUR: Ample and crunchy with an elegant almond finish.
SERVING TEMPERATURE: 7° - 9° C.
RECOMMENDED COMBINATIONS: Versatile sparkling wine to sip as an aperitif and to accompany fish and shellfish dishes such as the classic grill.
STANDARD ANALYSIS: Alcohol 12,00 % Vol, Sugars 2,5 g/l, Acidity: 5,50